Free Subscription to Veranda Magazine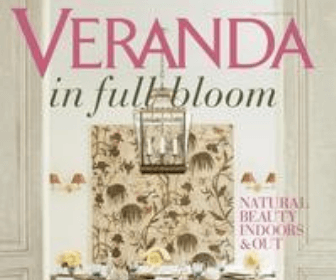 Share With Friends
Date: Apr 15th, 2019
We love finding free magazine subscription offers like this one.
Hurry and get your free 1-year subscription to Veranda Magazine.
To get yours, fill in your shipping and contact information on the offer page. Be sure to skip any unnecessary questions on the order form.
Press the Continue button to continue the order process.
Share this great freebie offer with anyone you know who would love a free subscription.
This magazine has great articles on home decor and interior design.
Magazines are a great way to relax, unwind, learn and inspire. Enjoy great articles that may inspire your own home decor.
Want more freebies? Check out our Free Samples Page.
If you love free stuff, why not try a hand at winning some prizes! Don't forget to check out our Exclusive Giveaway Prize Draws, you can use your ballots for your chance to win great stuff!
Good luck and enjoy!