Free Trial at Gold's Gym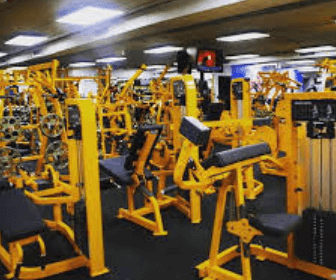 Share With Friends
Date: Apr 15th, 2019
Make your well-being a priority all while strengthening your body at Gold's Gym.
Sign up now and you'll receive a free trial pass at Gold's Gym for a limited time.
Their gyms are created with you in mind. They have a wide range of gym services and also provide fitness classes, personal trainers, boot camp and much more.
If you're finding it hard to meet your goals, consider a personal trainer or try out a new class.
A personal trainer will help you define your workout goals even more and keep you accountable. They will be with you during your workout and ensure you are using the right techniques while also achieving your goals.
Get your body and mind to a healthy place by taking advantage of this free gym membership trial.
One free trial per person, locations may vary. Free Pass not valid for any prior guest or member in the last 6 months.

Want more freebies? Check out our Free Samples Page.
If you love free stuff, why not try a hand at winning some prizes! Don't forget to check out our Exclusive Giveaway Prize Draws, you can use your ballots for your chance to win great stuff!
Good luck and enjoy!