Free Wine Labels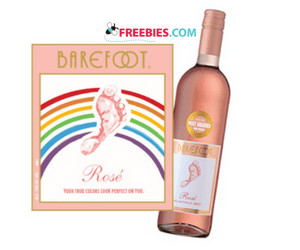 Share With Friends
Date: Jun 21st, 2018
What a fun freebie.
Barefoot Wine is giving out free custom wine labels in honor of pride season.
You can make up to 2 custom labels per day. They can be different, or the same. These labels give every bottle of wine a personalized touch.
If you love Barefoot Wine and/or know someone who does, this is an awesome offer for you.
Even if you don't drink their wine, you can use these labels as free stickers.
Plus, for every "Bestie Label" created, Barefoot will donate $21 to Outfest to support their many initiatives.
You must be 21 or older to claim this offer.
There is no specified expiry date for this offer.
To claim the offer, provide your email address and then choose 1 of 3 labels to customize. You can choose one of their messages, or use your own text. After previewing your label, simply submit your shipping and contact information to complete the order.
Enjoy your free stuff by mail!