Kroger Sample Box – Up to 5 Samples
November 8, 2023, BY Emma Craig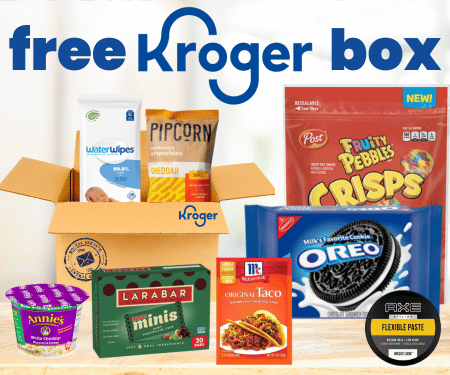 Unbox Joy: Dive into the Excitement of the Kroger Sample Box!
Imagine a world where you can open a box and find a treasure trove of surprises waiting for you. Well, guess what? Kroger is making that fantasy a reality with its exclusive Kroger Sample Box. To embark on this delightful journey, simply log into the linked page and claim your free samples. Yes, you read that right—free goodies! The catch? Well, there isn't one. All you need is a Kroger account, and signing up is as easy as pie. Once you're in, the world of free snacks, pet products, and beauty goodies opens up to you. Each Kroger Sample Box is a curated collection of joy, featuring up to five fantastic items. Whether you're a snack aficionado, a pet lover, or a beauty guru, there's something in it for everyone. No need to pinch yourself; this isn't a dream.
Kroger is generously giving away these boxes while supplies last. So, what are you waiting for? Claim your box, unbox the joy, and discover the excitement of free surprises. Ready to unwrap the magic? Head to the linked page and let the sampling adventure begin!
Want more free stuff? Check out our Free Samples Page