New York Fries: Get a Free Poutine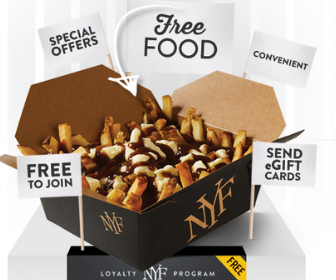 Share With Friends
Date: Feb 14th, 2020
Join the New York Fries loyalty program and get rewarded!
Register your Fry Society account, and after 10 purchases choose one item off the menu for free. Preload money on your Fry Society card and you can get free regular fries for your birthday and more!
Preload $25 on your card and you will get a FREE poutine!
This offer is for a limited time so hurry up!
For more prizes, check out our Contests Page!