Free Poise Sample Pack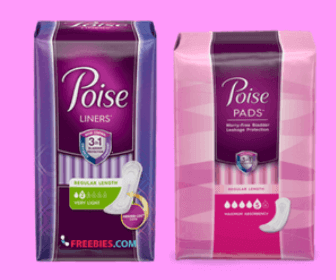 Share With Friends
Date: Jun 15th, 2020
You can request a free sample pack of either the Poise pads or the Poise liners.
We believe try before you buy is always the best.
The liners are specifically designed for Light Bladder Leakage and stay 3x drier than leading similar size Always period products.
The liner kit includes:
1

Poise Microliner Long Length

1

Poise Microliner Regular Length

1

Poise Long Liner

1

Poise Ultra Thin Pad
1 Informational Brochure
The pads are 45% thinner than the leading pads and have a thin-flex design for comfort and control.
The pad kit includes:
1

Poise Thin-Shape Pad

1

Poise Original Long Length Pad
Informational Brochure
1 Coupon for Poise Products
Want more free stuff? Check out our Free Samples Page.