Free Protein Powder Sample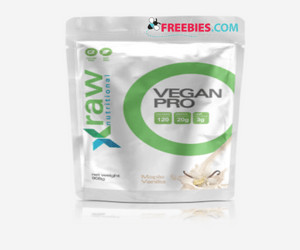 Share With Friends
Date: Jun 18th, 2018
Sign up to get a free vegan protein powder sample from Raw Nutritional.
Raw Nutritional claims they have the best tasting vegan protein powder, try it out now and see how you like it!
To get your freebie, fill in your shipping and contact information on the offer page and click "Yes Send Me My Free Trial Now".
If you exercise frequently or know someone who does, this is a great offer for you. This is also great if you're trying to get active and live a bit of a healthier lifestyle. Share this freebie with anyone else you know who would love it.
You can use this sample in a protein shake before or post workout, or in other ways. People use protein sources and other supplements when they are trying to build muscle, achieve weight loss, gain muscle mass, and so many other reasons.
Hurry - this offer is only valid while supplies last! Claim your sample now and don't miss out.
Enjoy your free stuff by mail!