BOGO Free Skittles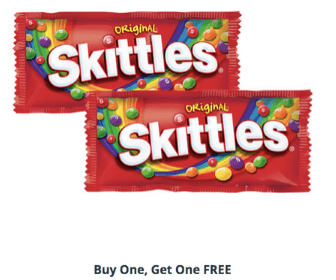 Share With Friends
Date: Jan 9th, 2020
Sign up for a coupon to get BOGO free pack of Skittles. You need to provide your cell number on the offer page and the coupon will be texted to you.
The coupon is only valid at select retailers and expires on February 29th. Coupons are only available while supplies last.
For more great savings, check out our Coupons Page.
Don't miss another offer we found for prizes and free samples!