Grieving Widow Needed Constant Comforting Until She Got This Special Gift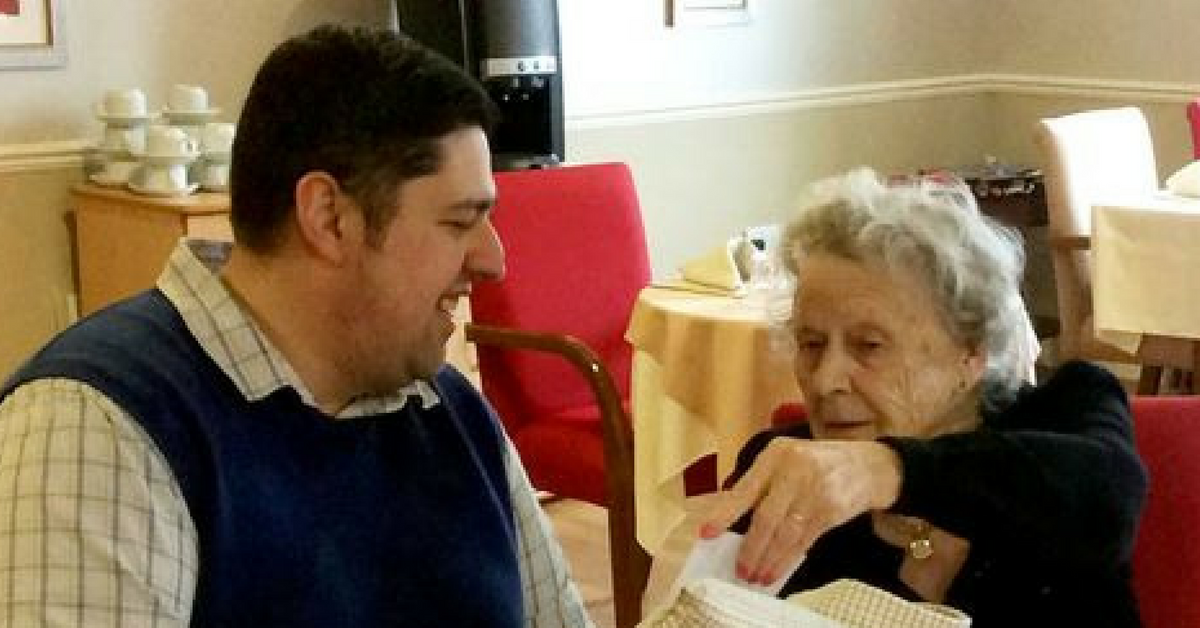 At 93 years old, Joyce Beckett suffers from dementia and has been very anxious since her husband's passing last month.
John and Joyce had celebrated their 70 year anniversary just a few months earlier. Unfortunately, John passed away at age 91 while living with Joyce at Richmond Villages in Northampton. The staff members at Richmond Villages noticed Joyce was very distraught. She needed someone to hold her hand and comfort her constantly.
Head of activities, Chris Rayatt-Howard, came up with the idea to create a memory cushion for Joyce. Using one of John's favourite shirts, Rayatt-Howard and other staff members turned the shirt into a cushion.
After stitching the shirt over the cushion, a message from John's point of view was sewn on the front of the cushion. The message reads, "This is a shirt I used to wear, Whenever you hold it know that I am there."
Staff members presented the cushion to Joyce who immediately began to tear up. Joyce recognized John's old shirt right away and it became a very emotional moment for her and the staff members.
Whenever she is feeling distressed, Joyce holds on tight to the cushion. It has been such a wonderful way to remember her husband and feel close to him again.