How To Get Your Pots, Faucet And Toilet To Shine Again In Minutes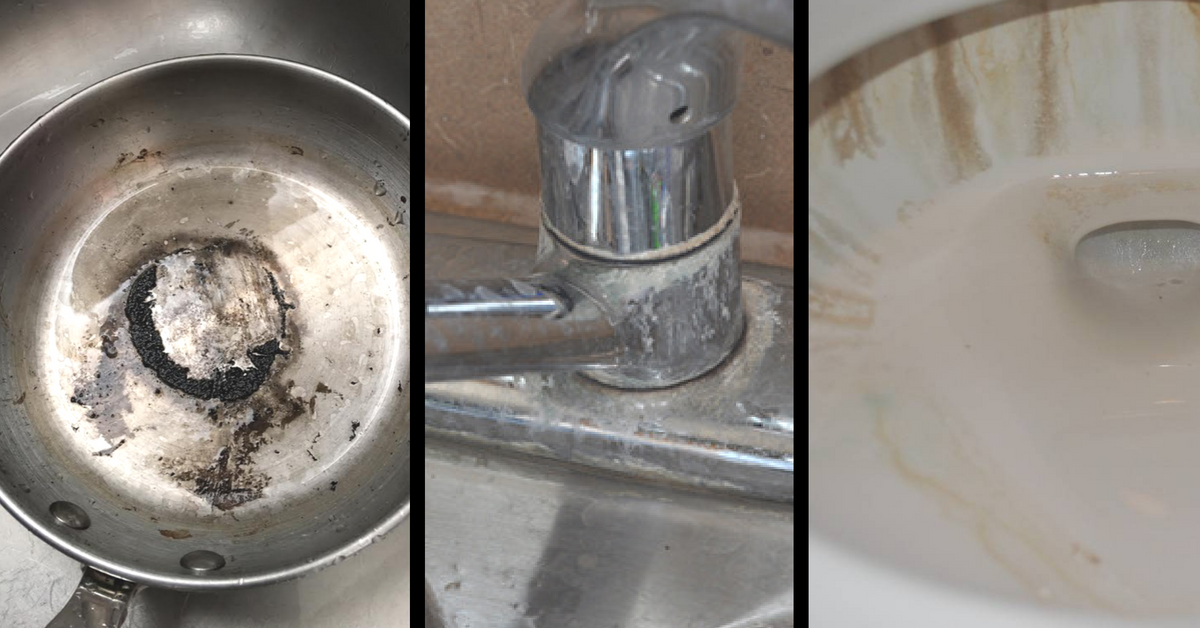 Pots, chrome faucets and even toilets are so clean and shiny when they are new, but quickly get messy and stained. No matter how careful I am not to burn them or make a huge mess, it is just inevitable and I've learned to live with it. Water spots seem unavoidable and that toilet ring always is always showing up.
I almost gave up trying to make these things look new again, but found out that dryer sheets are the key. It used to take me hours to clean stained pots and everything in the bathroom and now it takes me minutes.
Here's a must know list of what the nifty old dryer sheet can do!
[[adcode2]]
1. Eliminate the "old book smell"
Put a dryer sheet between the pages to prevent old books from smelling musty.
2. Get rid of static
Run a dryer sheet over fabric items such as clothing or sheets to get rid of static.
3. Get your old pots, pans and cookie sheets to shine again
Pots, pans and cookie sheets can get dirty, burnt and quite messy. Put a dryer sheet in a pot, pan or cookie sheet, then soak in water overnight. They will be easier to clean.
4. Pet hair removal
Run dryer sheets over carpet, furniture, rugs, clothes and anywhere else where unwanted pet hair has collected to remove it.
5. Refresh Shoes
Put a dryer sheet in the sole overnight to make shoes smell better
6. Deep cleaning for toilets
Run a used dryer sheet over stubborn toilet rings to remove them
7. Water Spot Removal
Rub chrome faucets with a dryer sheet get rid of water spots
8. Make your garbage bin smell nice
Line the bottom of a garbage bin with a used dryer sheet. This will help absorb leaks and odours.
9. Deodorize any room
In place of an air freshener, place dryer sheets wherever you want odours to be absorbed.
10. Repel bugs
Place dryer sheets in the spots where you normally would find spider webs.
11. Dust with them
Swipe them over window blinds and other dusty spots in the house.
12. Clean the iron
On a low setting, iron a dryer sheet until the iron bottom is clean.
13. For sewing
Avoid tangles while sewing by running the needle through a dryer sheet.
14. Keep gym bags fresh
Absorb gym bag odours by keeping a dryer sheet in it.
15. Eliminate soap scum
Swipe a dryer sheet over the shower door to eliminate soap scum.
Another great tip is to make them last longer by cutting each sheet in half and using it two times rather than just once. You'll get 4 times your money's worth!
Please SHARE these time and money saving tips with your friends and family