3-Year-Old Girl Helps Deliver Her Baby Brother And The Images Will Melt Your Heart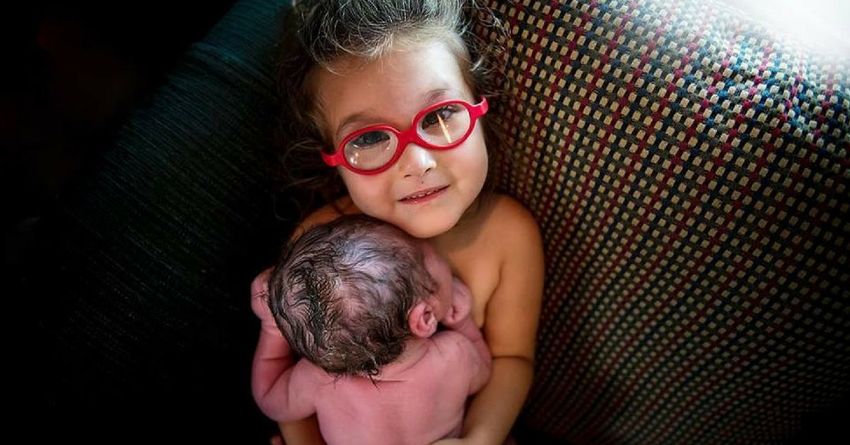 Most people would freak out if they were having to help a woman deliver a child, but for three-year-old Hunter, it was the most exciting thing imaginable. Hunter's mom, Rebecca Joseloff, wanted her young daughter to witness the birth of her son, so they arranged for a special delivery that has taken the internet by storm.
The toddler had to study up if she was going to be a part of something so huge, so the doula (also known as a midwife) Nicole Lahey helped prepare her by showing her birthing videos, teaching her the anatomy she would need to know, and the words like "placenta" so she wouldn't be uncomfortable.
"Kids perceive things in the way adults react to it, so if birth is not made out to be scary or traumatic or what not, kids are not going to think that it is," Joseloff said. They told Hunter everything she should expect for the birth, and when the time came she was ready.