Rescue Goat With Anxiety Only Calms Down In Her Duck Costume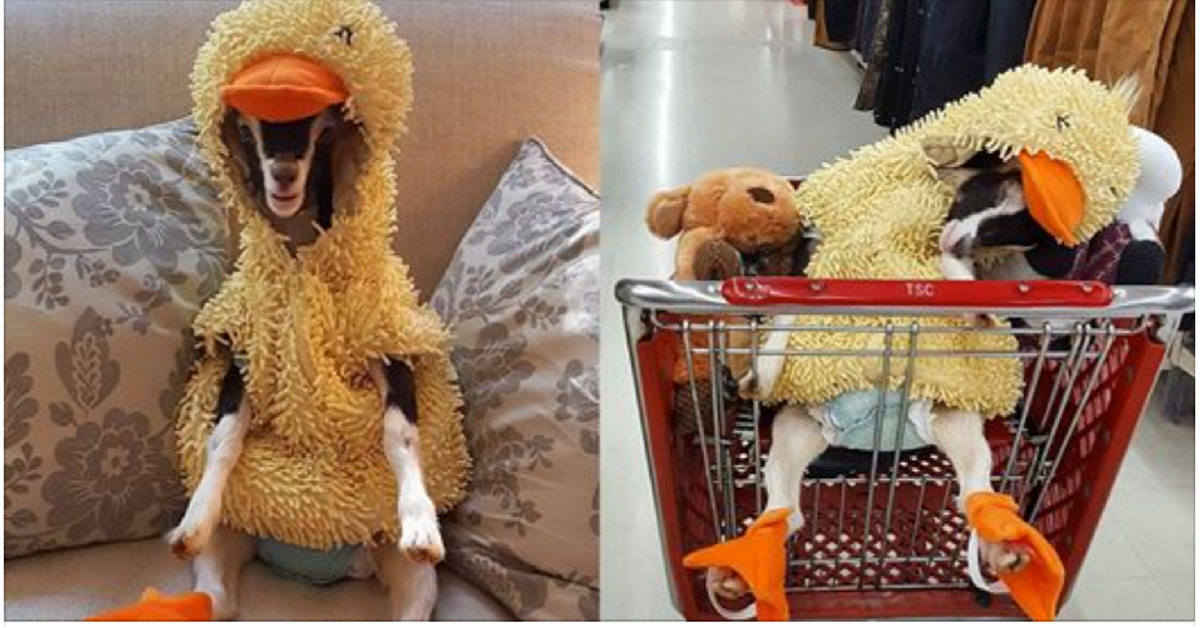 This all began when Leanne Lauricella was out shopping and a child's duck costume caught her attention.
Lauricella runs Goats of Anarchy, a goat rescue group located in New Jersey. She figured that the duck costume would be a cute look for her baby goats. In particular, Polly, her most recent rescue goat. She bought the costume and took it home, not thinking it would be a big deal. She had no idea that Polly would fall in love with the duck costume.