Did Anyone Else Have A Heart Attack Watching Tessa And Scott Win Gold?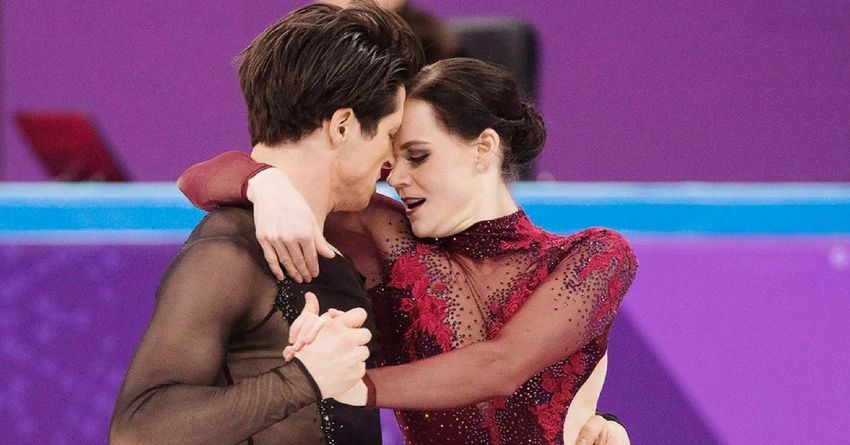 Staying up to watch Tessa Virtue and Scott Moir was probably a bad decision career-wise. With a total of six hours of sleep, I stumbled into the office this morning with circles the size of Jupiter under my eyes. But did I care? No. Because I witnessed Olympic history.
Because of the time difference, the Canadian ice dancing sweethearts did not perform until 11:15 pm my time, and you can bet your bottom dollar I waited in extreme anticipation for their free skate.
Tessa and Scott have instantly become international Olympic icons, both due to their ability and their intense romantic tension (despite saying they're only friends). The couple has been skating together for 20 years and came out of retirement for these Olympics.
Tessa, 28, and Scott, 30, were left disappointed and confused at the Sochi 2014 Olympics when they lost out on the gold medal to the American skaters, and announced their career was done. But in 2016, the duo realized they wanted to come back and compete one last time.