Groom Waits Until Wedding Day To Tell Guests He Was Misdiagnosed As Terminally Ill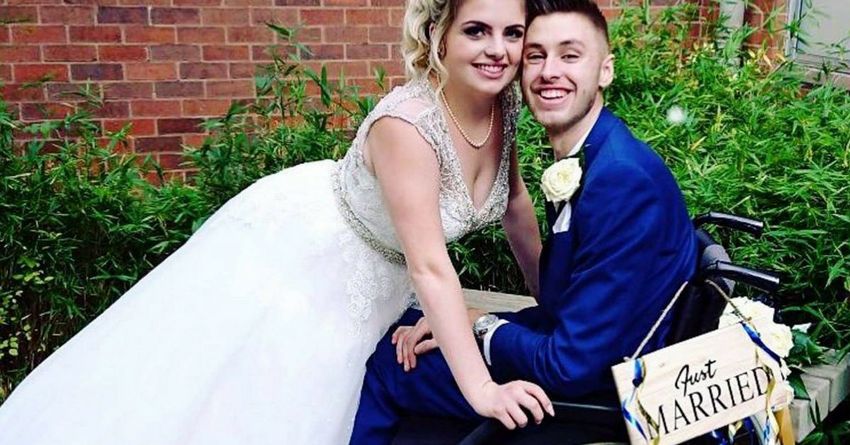 A 23-year-old man waited until his wedding day to tell his loved ones he had been misdiagnosed as terminally ill.
Jack Kane proposed to his girlfriend Emma Clarke after he had been misdiagnosed with a cancerous tumour on his spine, and only had a few weeks to live.
According to the Daily Mirror, the couple had only been together for three years when Kane asked his nurses to help him get down on one knee to propose to the love of his life.
Despite suffering from back pain and being unable to walk, the tentative diagnosis came as a terrifying shock. The couple decided to make the most of their time left together and tied the knot only eight days later at the James Cook University Hospital in Middlesbrough, England.
"I was always going to marry her – we've known each other for nearly ten years and have been together for the last three. From the day I first met her I knew I wanted to be with her," Kane said.
However, before the couple wed, Kane discovered the real reason behind his deteriorating health. Find out the reason here.