Oprah Left Everyone In Tears After Her Golden Globes Speech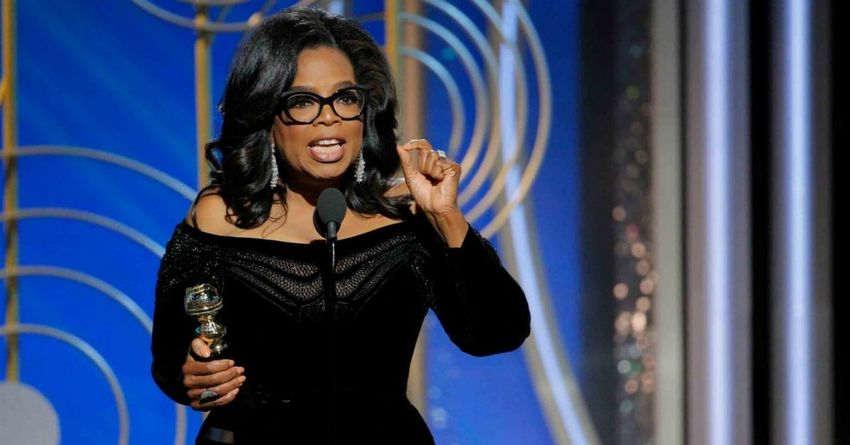 The 2018 Golden Globes Awards was one for the books in many ways.
Golden moments from the night included stars joining the Time's Up movement by wearing all black, Debra Messing calling out E! for underpaying one of their former female anchors, Catt Sadler, and This Is Us star Sterling Knight becoming the first African American man to win best actor in a drama.
However, Brown wasn't the only person to make history during the ceremony. Media mogul and philanthropist Oprah Winfrey also broke a record by being the first black woman to be honored with the Cecile B. DeMille award.
The lifetime achievement award is handed out by the Hollywood Foreign Press Association (HFPA) to individuals who have had a significant impact on the entertainment industry, and frankly, we're surprised Oprah wasn't chosen sooner.
Upon accepting the award, Oprah delivered a powerful and inspirational speech that shone a light on women's issues, abuse, and the importance of the press. There wasn't a dry eye in the room by the time her speech ended.
Read the highlights from Oprah's speech here.
SaveSave
SaveSave