Fun Summer Activities For Families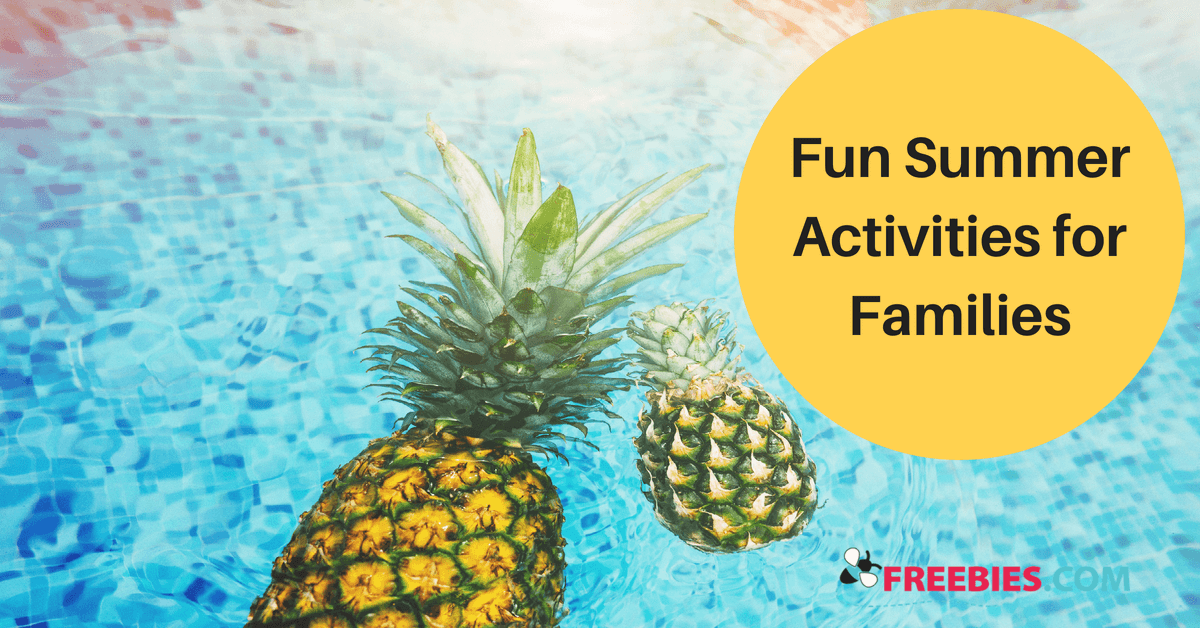 It's early June which means kids are either already on summer vacation, or about to go on summer vacation.
Students look forward to those few months of freedom all year long, but after a few weeks, they can start to go stir crazy.
Are you looking for a fun way to entertain the kids this summer? We've compiled a list of fun, and mostly free, ways to keep the kids busy and entertained all summer long.
Go Biking
Biking is such a fun and classic activity and is great for kids of all ages. Take the kids out for a bike ride through the neighborhood. You don't need to go all out for mountain biking, but you if you're lucky enough to live by some trails, head there. Just don't forget your helmets!
Go Swimming
If you're not lucky enough to own a swimming pool, cool down by hitting up your closest public pool or beach. Kids always love swimming, and often times public pools will have designated free swim times. Public beaches are always a fun free option!
Go Retro
Kick it old school and bring out some of your childhood favorites. Chalk is always a great time and kids can really get creative. Running through the sprinkler is also a classic, fun summertime activity and a great way to cool down. And let's be real, few things are as fun and magical as blowing bubbles - especially with a giant bubble wand.
Go For a Walk
It can be hard to get all the daily physical activity we aspire to. A simple way to be more active and enjoy summer weather is to go for walks. Whether you go for casual strolls through the neighborhood or hikes through trails, walking makes the most of your day and the weather. Check out our post on 6 simple ways to be more active.
Garden
Gardening is a relaxing hobby that will yield beautiful results. You'll get some Vitamin D and you'll have a beautiful garden full of plants and/or flowers. We posted another fun shareable on gardening a few weeks ago. Check out our post on tips for growing tomatoes in your garden or on your balcony.
Host a BBQ
There's nothing quite like a backyard cookout in the summertime. Assemble your friends and family and have a backyard BBQ. You'll get to enjoy the nice warm weather while visiting with your loved ones.
Play Backyard Games
Invest in some affordable backyard games like badminton, lawn darts, and bocce ball and have some fun family time right in your own backyard. You can find these games reasonably priced at most big box stores.
Looking for other fun family activities? Check out this post.