Upcoming Disney Movies - Sequels and Remakes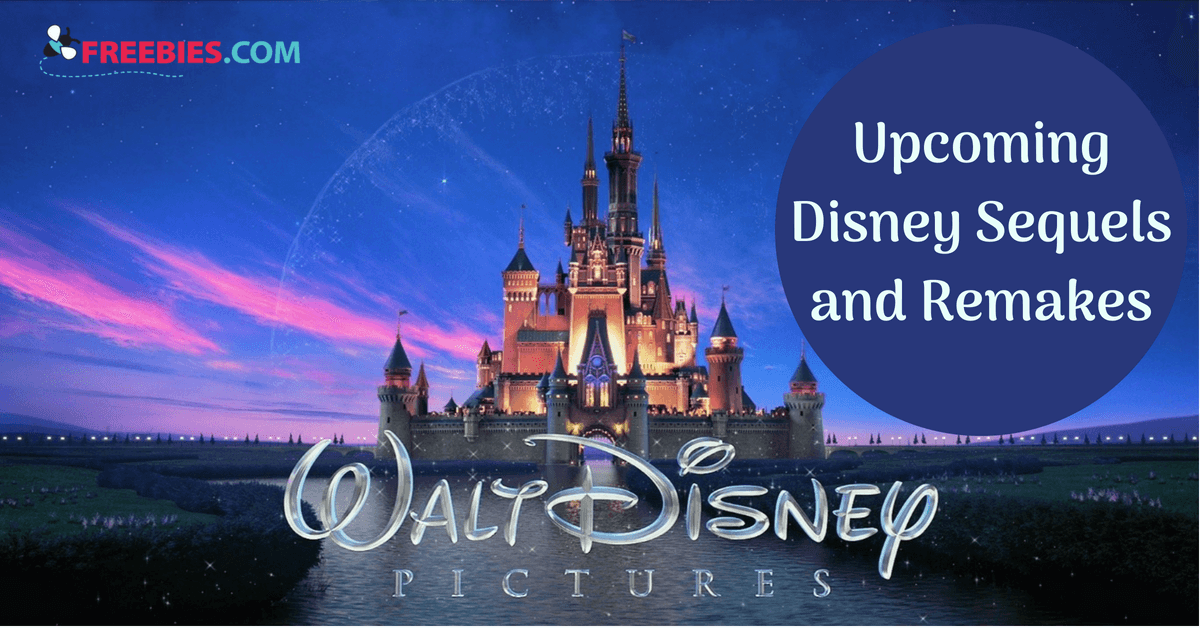 Calling all major Disney fans!
Remakes and sequels have been widely popular the past few years, with major studios producing remakes and sequels to some of their greatest hits. Take for example Ghostbusters, Cinderella, Jurassic World, and the list goes on.
As you likely know, The Incredibles 2 was released in North American theatres last week to critical and commercial acclaim. Did you know that there are plenty of other Disney sequels and remakes in the works?
Major Disney fans should be very pleased to see this list of Disney remakes and sequels coming out in the next few years. With all the detailed animation, CGI, and design, filming these movies takes years. So while they might not be coming out as soon as you'd like, it's something to look forward to!
Christopher Robin
Have you missed Winnie, Tiger, Piglet, Rabbit, Eeyore, and Christopher Robin? This upcoming film tells the story of an adult Christopher Robin whose childhood friends from the Hundred Acre Wood help him rediscover the joys of life. It will be released in North America on August 3rd.
Ralph Breaks the Internet Wreck-It Ralph 2
The sequel to 2012's Wreck-It Ralph, Ralph Breaks the Internet Wreck-It Ralph 2, will be released in North America on November 21st.
Mary Poppins Returns
54 years after the original film, Mary Poppins Returns starring Emily Blunt as the titular role will be released on December 25th, 2018. The film is set in London in 1930 (25 years after the first film) and tells the story of Mary Poppins visiting Jane and Michael Banks after a family tragedy.
Toy Story 4
Get ready to spend some more time with Woody, Buzz, Mr. Potato Head, Jessie, Rex, and the gang! The fourth film in the beloved Toy Story franchise will be released almost exactly one year from today. Toy Story 4 will be released in North America on June 21st, 2019 and is rumored to tell the story of Woody and Bo Peep.
Dumbo
Following the success of Cinderella, The Jungle Book, and Beauty and the Beast, Disney is releasing another remake. Not much is known about this remake but it is directed by Tim Burton and features major stars like Colin Farrell, Michael Keaton, and Danny DeVito. The film will be released on in North America on March 29th, 2019.
Aladdin
Get ready for another live-action adaptation of a Disney classic. A live-action version of the animated hit is scheduled to be released in North America in May 2019. With Will Smith cast to play the legendary Genie, this remake has some great potential for laughs.
The Lion King
It seems like 2019 is really going to be the year of the remakes! One of the greatest animated films of all time is getting remade and will be released in North America on July 2019. The cast includes Donald Glover, Beyonce, James Earl Jones, Seth Rogen, Billy Eichner, and more. This remake is sure to be popular among moviegoers next summer.
Mulan
It is not scheduled to be released until 2020, but Disney is also making a live-action version of 1998's Mulan.
Maleficent 2
There is no release date yet, but Disney began production of a sequel to 2014's Maleficent in May of this year. Angelina Jolie and Dakota Fanning are both returning to reprise their roles and Michelle Pfeiffer has also been added to the cast to play the queen.
Tell us Freebies.com members, are you excited for any of these movies? Do you like sequels and remakes? Sound off in the comments below!
Sources:
https://www.imdb.com/title/tt4575576/
https://www.pixar.com/upcoming/#upcoming-main
https://en.wikipedia.org/wiki/Mary_Poppins_Returns
https://en.wikipedia.org/wiki/Dumbo_(2019_film)
https://www.imdb.com/title/tt4566758/
https://en.wikipedia.org/wiki/The_Lion_King_(2019_film)
https://en.wikipedia.org/wiki/Aladdin_(2019_film)
https://en.wikipedia.org/wiki/Maleficent_II