20 Fun and Easy Ways to Prevent Dementia & Age in Health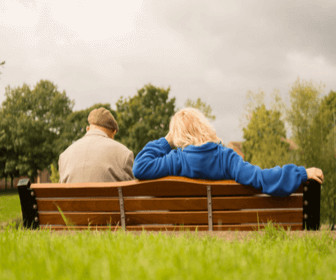 More and more studies are suggesting that your lifestyle is important to your brain's health. We've compiled a list of 20 easy and enjoyable ways to prevent dementia, stimulate your brain, and enjoy your life.
Many people begin to worry about dementia and ageing after retirement, but we should really start thinking about it much sooner to avoid it and make the most of our time. Your brain is more elastic than you may realize, so it's better to start late than never.
Join a Volounteer Association
Make meaningful connections and help your community by joining a volounteer association. You'll be less isolated and you'll be helping others. It's a win-win!
Get a New Hobby
Hobbies actually stimulate your brain as you complete and learn a new activity. Popular hobbies include knitting and gardening which both appear later in this list.
Write With Your Non-Dominant Hand
Writing with your non-dominant will actually exercise the opposite side of your brain and make new neurological connections.
Dance
Put on your dancing shoes and try to dance 3-4 a week. This is the only physical activity that is associated with a significant reduction in the chance of developing dementia. Plus, it's always fun!
Garden
A study in New Zealand found that people who garden are less stressed and have better visual and spatial reasoning, not to mention less likely to develop dementia.
Go For Walks
Walking is your best friend because it helps with balance, reduces stress, and helps keep healthy blood flow to the brain.
Read and Write Every Day
Reading and writing are excellent ways to stimulate your brain and keep it active. These activities stimulate the parts of your brain that store information.
Start Knitting
Knitting is another fun activity that reduces stress and uses both sides of your brain. Plus, you can always give your knitted hats, sweaters, blankets and more to friends and family as gifts.
Learn a Language
If you don't want to learn a whole new language, even learning sign language is good for your brain. A worldwide study found that the sooner a child learned sign language, the more highly intellectual they were, and that they were less likely to get dementia. It's never too late to learn.
Play Games
Get together with a group of friends to play both card or board games. Not only will you be actively using your brain, you'll be having fun and socializing with loved ones.
Keep Learning
Never stop learning. A study found that people who continued to learn lived longer than those who did not, and had better cognitive health.
Listen to Music
Many people have found music to be therapeutic in their lives, it can touch you emotionally and intellectually. Any style of music will do, what you choose to listen to is based solely on your individual preferences.
Travel
You don't need to take a long and expensive trip, even a quick weekend or day trip will do the trick. Travel is a great way to reprogram your brain and to teach it to respond positively to stress. Navigating a new spatial environment is great for your brain.
Start Meditating
Meditation is the simple task of doing nothing, and thinking about nothing. Anyone can do it, and its benefits to the mind and body have been scientifically proven. So stop right now, and do nothing at all.
Say Your Prayers
Daily prayers can help your immune system and people who belong to religious or spiritual groups have been known to feel happier and in better health. If you're not particularly religious, you can use this time for reflection or give thanks to the universe in your own way.
Get Plenty of Sleep
There has been a proven link between lack of sleep and dementia, so be sure to you get a full night's sleep as many nights as you possibly can.
Eat Foods with Omega-3s
Don't skip out on foods with fatty acid omega-3s. You can find this nutrient in salmon, sardines, walnuts, tuna, sea trout, mackerel, herring, flaxseed oil, cod liver oil and walnut oil.
Eat Your Fruits and Vegetables
The antioxidants found in fruits and vegetables are recognized for their protective effects on the cells of our brains and bodies.
Eat With Friends
This one is fun and easy. Try and eat a meal with friends and family at least once a week. Not only will you be relaxing, socializing, and visiting, but studies have shown people tend to eat better foods when they're in groups compared to when they're alone.
Learn an Instrument
This last tip goes right along with listening to music, learning a new skill, and getting a hobby! Learning to play an instrument will reactive dormant parts of your brain, and help you knock some of the other tips off the list!
We wish you a life full of health and happiness!
More Tips Like This
If you like this post, check out these other tips we have on the site: