21 Days of Walking to Lose Weight and Improve Brain Health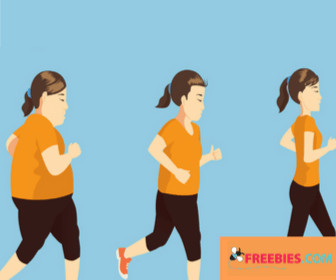 Did you know that walking is the easiest thing you can do to lose weight and improve your health? Day to day life is so busy, and it's often easy to get discouraged from finding the time to exercise and/or take proper care of yourself.
15 minutes of walking every day will help you lose weight, but that is not the only benefit. Walking helps improve the functioning of all internal organs and helps blood circulation, which is very beneficial for the brain.
Try out 21-day walking challenge and see the difference it makes for you.
Start Small
Starting off with 15 minutes of walking per day is the ideal starting point. 15 minutes is enough time and physical activity to make a difference in your weight and mental health, but not too much to be daunting or discouraging.
Go at your own pace in terms of time and pace. The important thing is not to lose your motivation or get discouraged.
Find A Buddy
Some may prefer to walk alone and reflect, think, or relax in this quiet time - and that is completely fine. If you are happy without a buddy, continue on your own.
However, if you are getting bored or lonely, find 1 or more friends to join you in your daily walk. You can walk around the neighbourhood with some neighbours or a family member, or you can walk during your breaks with some coworkers.
Wear Proper Footwear
You'll want good walking shoes, this is crucial for your back and for your feet. You don't need to splurge for name-brand or expensive running shoes, look around for some sales or deals on footwear. You just need a well-constructed shoe with support.
In the summer, choose a shoe that breathes. For the winter, find shoes that keep your feet warm (nobody wants to get cold toes!).
If you are walking on rough terrain, choose a shoe with good support for your ankles.
Stay Motivated with Gadgets
Again - this one is completely optional and based solely on your personal preferences. If you prefer, you can use a pedometer or electronic fitness tracker to stay motivated and see your progress. Many trackers will tell you how many steps you've taken and some will keep track of the number of calories burned.
Bonus: you can also find free apps for smartphones that will track your progress.
Start With 21 Days
Start with our 21-day challenge and see the difference it makes for your health, weight, and happiness. After your 21 days, you can challenge yourself to walk longer or further, and see how much healthier you can feel.
Share Your Progress
It's a simple way to stay on course and who knows, maybe you'll encourage friends to join you in your 21-day walk challenge!
Originally posted on Gratuit.ca
Share this challenge with your friends and family!
More Like This
If you like this post, don't forget about these other offers and blog posts: