Defrost Your Windshield In No Time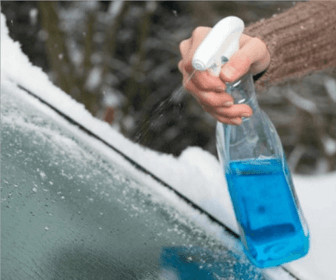 Simplify your life, defrost your inner or outer windshield in no time with this easy trick!
Save time by using this simple concoction for defrosting your inner or outer windshield.
Winter is can already be rough enough without needing to spend hours scraping a windshield. This homemade recipe is made with two ingredients and will help you de-ice your windshield in no time.
It's really a mix that will save you a lot of time trying to get out of the house after the ice storm. Try it!
The necessary materials:
1 part water
2 parts rubbing alcohol (or vinegar)
Instructions:
Add water to your spray bottle.
Add the rubbing alcohol.
Close, shake and use!
For days of heavy ice, use rubbing alcohol directly on a cloth. This works very well if you have frost on the inner filler.
This is all it takes to clear the ice off your car and allow you to hit the road without freezing your fingers beforehand.
More Like This:
If you like this post, check out these other great life hacks on our site: