Easy Organizational Tips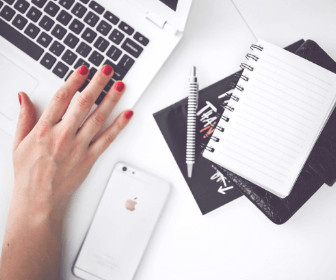 It's almost back to school season, which means carpooling, making lunches, extracurricular activities, and so much more. Some people don't find organization and scheduling come naturally to them, but these easy organizational tips make it simple.
Here are some of our easiest ways to be a bit more organized. These tips are so simple and after you work them into your daily routine, you won't even realize you're doing them.
Use a Calendar
Many smartphones and laptops have calendar applications, where you can keep track of your meetings and upcoming events. Bonus, many of these applications will send you a reminder before your event.
Prefer something a little more old school? Even in our digital age, there's nothing quite like writing things down in your paper planner or calendar. You can write major events or plans on the individual dates on the calendar and use the weekly planning pages to write daily tasks and/or to-do lists.
Plan Your Meals
One of my favorite tricks when planning for the week is planning my meals. Make a list of what you plan on cooking each night of the week and purchase ingredients for each meal. It's also a good idea to purchase ingredients that can be made to make several different meals, ensuring you don't waste food and get the most value for your dollar.
Hint: We post a delicious recipe on our Recipes page every single day, and many of those are for easy weeknight dinners. Check those out for some great mealtime inspiration!
Make Lists
Grocery lists are a common organizational trick. If you're worried you'll forget the list at home, use the list or notes app on your smartphone.
If you have a big event coming up, make a detailed list of everything you'll need for the event. For example: if you're going on vacation, make a list of everything you'll need to pack/bring with you and check the list before leaving the house. This also works if you're planning a party, planning holiday gifts, and many other occasions.
Set a Planning Time
Set aside a certain block of time during your week to do your week's planning. You can plan your week's events and your meal ideas. Once you start doing this regularly, it will just become part of your weekly routine.
Keep Everything In Its Place
Have you ever looked at a space in your home and wondered how it got so messy? If you have trouble keeping your home organized, get in the habit of putting everything back where it goes as soon as you're done with. This makes it so much easier to keep everything organized and right where you expect it to be. Plus, this is a great lesson to teach children!
Use Storage Solutions
Keep your home decluttered by storing items in storage bins, drawers, or units. You can find cheap storage solutions at big box stores and can keep all your household clutter tucked away in these units. If you want to keep your storage units hidden from sight you can keep small storage units in closets or in the pantry.
Another great option is to buy an ottoman with storage. Ottomans make a living room cozy and give you a space to put your feet up, and you can keep items hidden inside the ottoman itself.
What are your best organizational tips? Let us know in the comments!
Life Hacks For Home
If you liked this post on organization tips, check out these other easy life hacks on the site: