Easy Tips for Back to School!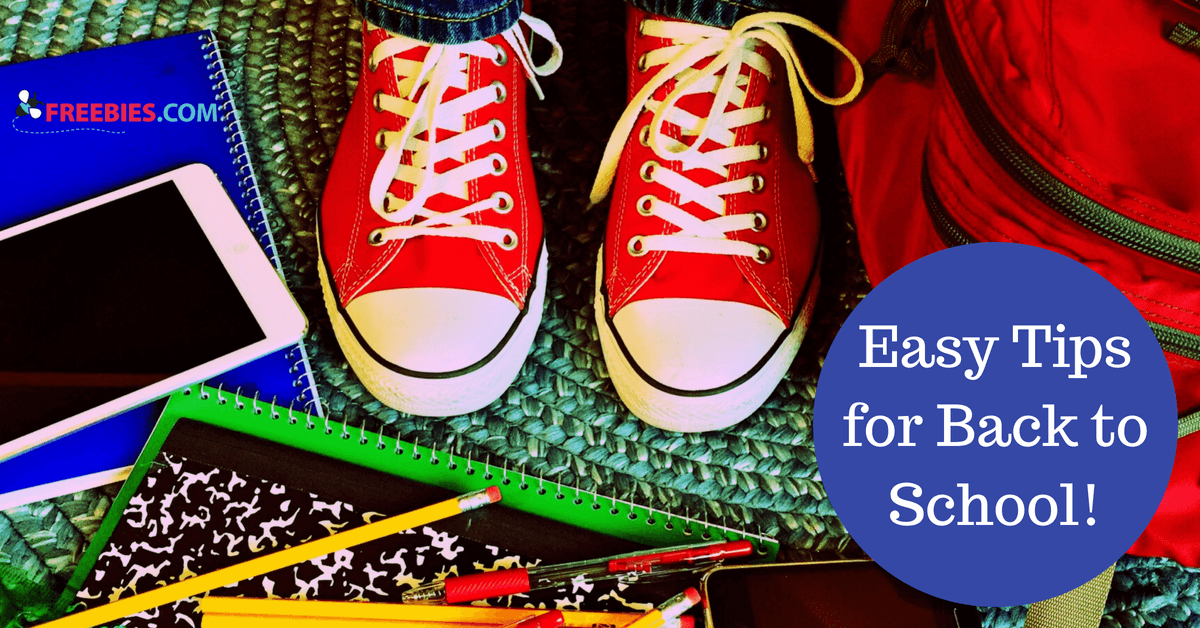 Do you have children going back to school this year? The back to school season is always fun and exciting, but it can also be full of expenses, worries, and chaos.
We've put together a list of a few simple tricks to make your life a little bit easier this year!
Get a Calendar
Get a calendar for the whole family's activities and hang it where everyone can see. Be sure to mark the activities of all family members. You can color code your calendar with a highlighter, either by family member or activity type.
Don't forget to save some dates for fun activities - parties, family movie/game nights, date nights, etc.
Share Tasks and Decision-Making
The back to school season often seems like a fresh start, so it's a great time to make some new family decisions and jobs. Discuss the importance of participating in tasks with your children.
In order to set up a routine, give each child a responsibility in the family (in addition to their basic responsibilities - making their bed, brushing teeth, putting his plate in the dishwasher, etc.). Whether it's choosing the evening meal or the movie of the week, it's important to delegate simple decisions and easy tasks to the kids - do the lunches, set the table for lunch, take out the clothes from the dryer, fold and store laundry, etc.
Make a Daily Schedule
Weekdays and weeknights can be crazy for families, so a daily schedule can really help. Make a daily schedule for your kids' school hours, homework hours, after-school activities, meal times, bedtimes, play times, etc. If they are old enough, you can involve them in the scheduling decisions.
Rearrange Your Foyer
Reorganize your foyer/entryway to make it more efficient for the school year. Install child-sized hooks for coats and school bags. Dedicate an adult corner for keys, wallets, mail, etc. Place a basket for returns of books, DVDs, video games.
Create a corner or binder paperwork management of children. Provide sections for each type of paper or child: schedule, leave permission, lunch tickets, notes to hand, etc.
Place a "do not forget" basket near the door where you will drop things you have to leave the next day.
Designate a Homework Zone
Designate a space in your home as a "homework zone" where your children can sit quietly and do their homework and where you can easily respond/help if needed. This helps them from getting distracted if they are doing their homework in their bedrooms or in your living room.
Tip: If you are going to have them do homework while you cook dinner, set up an area in the kitchen.
Plan Ahead
Prepare as much as possible in the evenings: set the table for breakfast, prepare the lunches, program the coffee machine, take out the children's clothes, school bags, prepare clothes for the next day, etc.
Cook meals in double the recipe to make frozen portions that you can use as needed on evenings when the schedule is tighter. Make sure you clearly mark the containers with the dates you made them/what's inside, etc.
Do you have any other great back to school tips? Let us know in the comments below!