How To Keep Feet Warm During Winter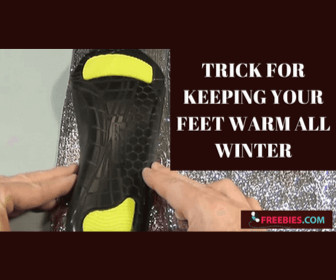 Cold Feet?
Nothing is worse than having your cold feet in the wintertime. So how do you keep your feet warm when it's cold outside?
How To Solve It!
This quick and easy trick will greatly increase the warmth of your winter boots or shoes. Whether for camping, hiking, everyday use, or any of your other favorite outdoor activities, this inexpensive and easy-to-do trick will stimulate warmth in your boots or shoes.
You can buy a windshield reflector for a few dollars or a roll of thermal insulation and you'll have enough to make the boots of the whole family.
For an extremely low cost, you can turn your winter boots into boots with thermal insulation!
More Like This
If you like this post, check out these similar posts and other great offers: