Make the Best School Lunches With Your Kids!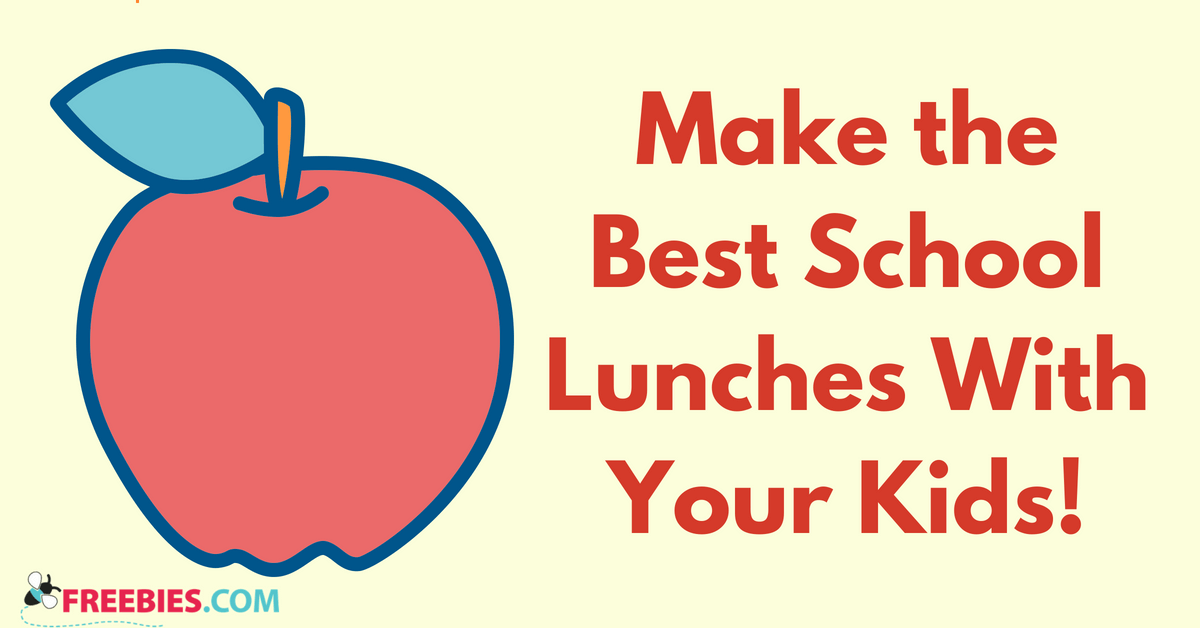 It's back to school time, and that means school lunches.
If your child's school doesn't have a lunch program, then this chore falls on you. Or so you may think.
You can actually involve your children in helping to prepare their lunches. This helps teach them independence, but also important lessons on nutrition.
For the best possible nourishment and ensure optimum brain growth, it is important to avoid excess sugar and salt in the lunch box.
By preparing lunches with your children, meals will be "to their taste" while being more nutritious. They will become more independent in cooking and in their everyday lives.
Fruits and Vegetables
Fruits and vegetables can be served in salads, mashed potatoes, custard, etc. But fruits and vegetables can be also be served raw (like carrot sticks, apples, bananas). This allows you to serve the same fruits and vegetables all week.
Fruits and veggies are an inexpensive way to incorporate vitamins and natural sugar into your child's diet.
Grains and Cereal Products
Gluten is very important for brain growth. Oats are the best source of gluten.
A pasta salad or couscous with olive oil, cheese, and colorful vegetables is a great option, a portion of fat, a portion of dairy and a portion of vegetable. You can make a large dish and serve 3 times during the week.
Revamp the sandwich by varying the slices of bread (wheat, rye, oats, six grains, etc.) and making sure it contains a good source of protein (at least 15 grams). You and your kids can assemble the sandwiches together as a fun activity and lesson on cooking.
Protein
High-protein foods remain the most important ingredient for school lunches. Hummus, meats, eggs, fish, tofu, legumes, lentils, kidney beans, a good serving of protein is easy and indispensable for a balanced lunch.
Avoid cold cuts. The meats are very salty and contain nitrites. You can replace them with chicken, eggs, tuna, roast beef or pork, or veggie fillings.
Dairy Products
Choose natural yoghurt mixed with fruit or vegetable purée or mixed with cereals and/or oats. Be sure to avoid bringing nuts to school as many schools ban them due to allergies.
You can teach the kids to make easy individual yoghurt cups, which is a snack they can easily assemble at home if they get hungry.
The Drinks
Juice boxes/pouches can be very high in sugar, so be sure to carefully read the labels. Water is always an amazing beverage choice for kids.
If you want your child to have a drink that is just as nutritious as milk, but without the need for refrigeration, individual soy or coconut milk beverages are a very good choice.
Involve The Kids
There are some easy ways to get your kids involved in the process.
Kids are able to:
wash vegetables
peel them
cut (depending on age and be sure to supervise!)
mash
make a spread
In short, children of all ages can learn to eat and they will have in their lunch what they like.
Making muffins, cookies, tender bars with children and letting them develop the lunch menu with the grocery list to make them a good way to know their taste and respect them in their nutritious choice.
It is not always easy to show children how to cook and prepare lunches, but with a little perseverance, they will learn that feeding themselves well is a lifelong responsibility.
Also, it is important to give children the responsibility of emptying and washing their lunch box.
Simplify the Process
Preparing lunches the day before is a big help. You can also prepare the lunch menu for the week with the kids. You can also cook together during the evenings and weekends, and any moment you have free time.
Do you have any other great tips for making school lunches? Let us know in the comments below!
More Life Hacks For Home
If you liked this post, be sure to check out these other helpful blogs we've posted: