Natural Headache Relief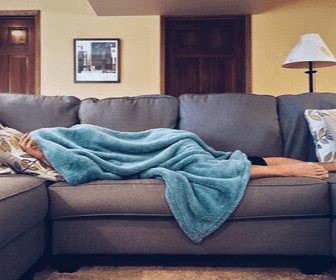 Do you suffer from headaches and/or migraines? Are you tired of taking the same medications and pain relievers every day? Did you know that plants can actually provide effective natural headache relief?
Many people suffer from headaches and migraines and find that their every day over the counter medications just aren't doing the trick.
Many people also prefer to use natural wellness remedies rather than rely on medications.
We've found 10 plants that are scientifically proven to provide relief of headaches and migraines.
Be sure to share this article with any migraine or headache sufferers you know.
Feverfew
The leaves of feverfew have been used for centuries to prevent and fight against recurrent migraines. But be careful: do not confuse feverfew with German or Roman chamomile.
Dosage: It is recommended to chew 125 mg to 250 mg of dried leaves per day or to take the same amount in the form of dried leaf powder capsules.
Peppermint
The essential oil of peppermint, extracted from the aerial parts of the plant, is used externally as a remedy for headaches. Essential oils contain powerful active ingredients and are not recommended for pregnant women and young children.
Dosage: Place between 2 and 3 drops of pure or diluted peppermint essential oil on the forehead, temples or at the nape of the neck.
Willow Bark
The use of white willow bark (Salix alba) in the treatment of headaches is officially recognized by Commission E and ESCOP. Willow bark is not recommended for people with allergies to acetylsalicylic acid (Aspirin).
Dosage: Bring 150 to 250 ml of water to the boil with 2-3 g of willow bark and allow to simmer for about 5 minutes. It is recommended to drink up to 4 cups of this mixture a day.
Meadowsweet
Meadowsweet and white willow bark are at the origin of the discovery of acetylsalicylic acid (Aspirin). Thanks to its high content of flavonoids and salicylates, we recognize the use of the Meadowsweet in the treatment of headaches. The advantage of this plant is that, unlike Aspirin, its use does not cause side effects on the stomach.
Dosage: Infuse 1 to 2 tablespoons dried flowers of meadowsweet in a cup of boiling water, drink up to 3 cups of herbal tea a day.
Butterbur
2 clinical trials have demonstrated the effectiveness of this plant in the prevention of a migraine. The daily intake of standardized extracts of butterbur has significantly reduced the frequency of migraine attacks. Participants found a sharp decline in migraine attacks.
Dosage: Take during a meal between 50 mg and 75 mg of standardized butterbur extract, 2 times daily for 4 to 6 months.
Rosemary
This perennial herb native to the Mediterranean Basin in infusion or inhalation relieves headaches thanks to its anti-inflammatory action, and in particular, migraine caused by cold.
Dosage: Infuse a teaspoon, in 1/2 cup of boiling water for 10 minutes, filter and drink the herbal tea as soon as headaches appear.
True lavender
True lavender essential oil, obtained by complete distillation of flowering tops, relieves migraines and tension headaches.
Dosage: Mix 1 to 2 drops of lavender essential oil with a little vegetable oil such as sweet almond, drop the solution on the temples or forehead and proceed to a circular massage.
Ginkgo biloba
Ginkgo biloba has been around since well before the dinosaur era. The World Health Organization and Commission E recognize the use of the standardized extract of Ginkgo leaves for the treatment of dementia symptoms, including memory loss, impaired concentration, depression, tinnitus and headaches of vascular origin.
Dosage: Take 120 to 240 mg standardized extract of Ginkgo biloba, in 2 or 3 shots during the day. It is recommended to start the treatment by taking 60 mg per day to avoid possible side effects such as digestive disorders, agitation or even headaches.
Eucalyptus
Eucalyptus is traditionally used to treat respiratory diseases and to relieve rheumatic pain. The analgesic property of eucalyptus essential oil could also result in slight benefits against headaches.
Dosage: Dilute 1 to 2 drops of eucalyptus essential oil in a little vegetable oil and rub the times and the forehead with a few drops of the solution.
Lemon Balm
Lemon balm antiviral and anti-pain effects make it possible to fight migraine attacks, but also keep away viral infections that are often responsible for severe headaches.
Dosage: Add 1.5 g to 4.5 g of dried lemur overhead parts to about 1/2 cup of boiling water, filter the preparation and drink up to 3 cups of herbal tea daily.
Proven by scientific studies and recognized medically, these 10 plants will relieve you without the side effects of drugs.
Originally posted on Gratuit.ca
Source: Passeport Sante
More Like This
If you like this post, check out these similar posts and offers: