Study Finds: The More Expensive The Wedding, The More Likely The Couple Splits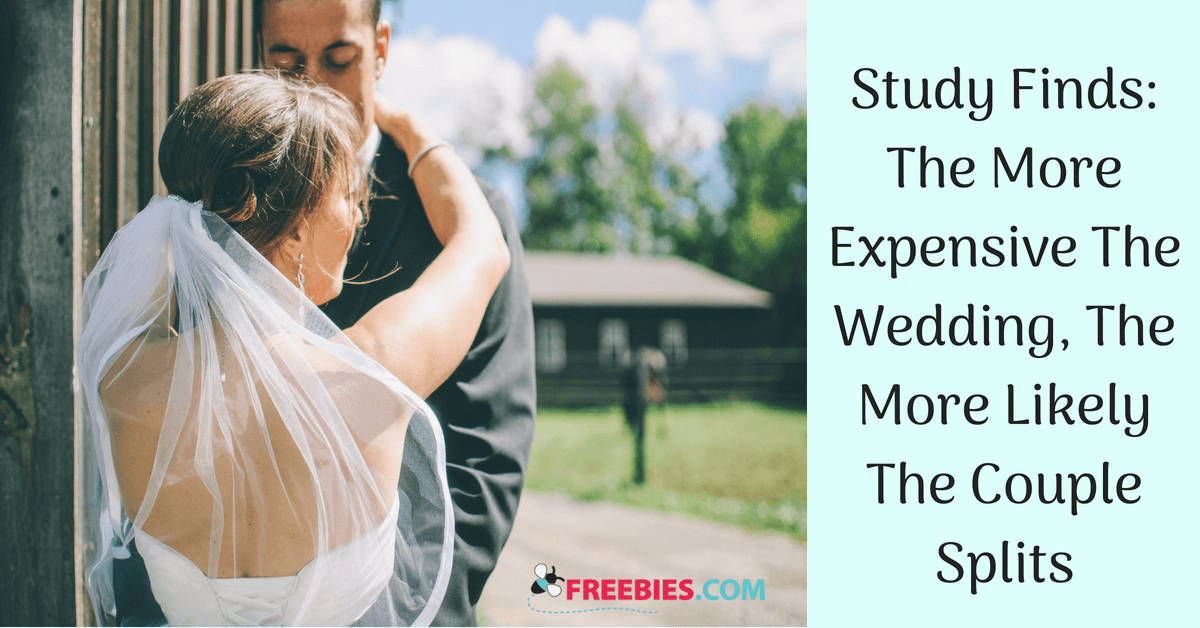 The summer months are often referred to as "wedding season", and you likely have 1 or more weddings to attend this summer. Did you know the average cost of a wedding in the US is around $30,000 USD?
The huge wedding industry includes magazines, expos, online resources, and hit TV shows like Say Yes to the Dress and Four Weddings. This industry has truly glamorized weddings and normalized big budget I Dos.
Many engaged couples feel pressure to keep up with wedding trends and ideas, even if they fear that they will end up breaking the bank.
A 2014 study by economic professors actually revealed that the more expensive the wedding, the more likely it is the couple will divorce.
So couples who spend less on their wedding are actually more likely to stay married.
Fiancés who spend between $2,000-$4,000 on an engagement ring are 1.3 times more likely to find themselves getting divorced than to those who spend $500-$2,000.
This paper also says that couples whose ceremonies cost less than $1,000 are 1.6 times less likely to get divorced compared to those whose weddings cost more than $20,000.
The study did also find that a person's physical attraction to their spouses was also a critical factor in the success of the marriage.
Tell us Freebies.com members, what do you think of these numbers? Do you think how much money a couple spends on their wedding day will affect their marriage? Sound off in the comments below!
Originally posted on Shared.com