Poll: Do you carefully read ingredients for everything that you consume?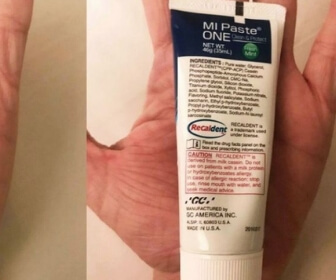 Warning, this is a sad story :(.

Think about your daily routine: if you've got good hygiene, you're brushing your teeth at least twice a day. But have you ever actually looked at the ingredients in your toothpaste? We know we haven't. But now that we've heard this story, we just might start.
Monique Altamirano shared her concerns after her 11-year-old daughter, Denise, passed after using a new toothpaste recommended by her dentist to help strengthen her enamel. The problem, however, is that Denise was severely allergic to dairy products, and no one thought to look at the ingredients on her toothpaste.
Monique administered her daughter's EpiPen, but it was no use. She also began administering CPR, but the reaction was too severe by that point.
"The toothpaste was all over her teeth and gums and it cut off her oxygen," Monique said.
Sadly, Denise passed two days later in hospital.
Our condolences to Denise's family & friends.
Hurry, you only have 72 hours from the time this question is posted to receive your ballot!
Source: Shared