Mom makes son buy clothes at Goodwill as punishment. Do you agree with her?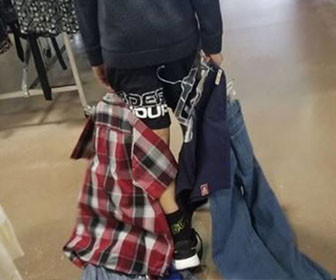 A mom made her 13-year old son buy a week's worth of clothes at Goodwill after getting an "attitude" and making comments about kids who shop at Walmart and Goodwill.
Her son was given $20 to shop and had to wear the clothes he bought to school all week.
Do you agree with this punishment?
Source: Shared