Poll: Should parents have the right to pierce a kid's ears?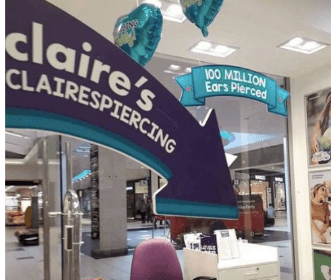 A former Claire's employee from Edmonton, Canada, posted a social media message explaining why she quit working at the store.
A 7-year old child came in to get her ears pierced but began crying and panicking and begging them not to pierce her ears. The mother insisted on the piercing, but the employee felt uncomfortable and decided not to pierce the girl's ears. The next day, the store manager told the employee she should have pierced the girl's ears since the mother told her to.
What do you think? Should a parent have the right to pierce a kid's ears, even if the child is saying no?
Hurry, you only have 72 hours from the time this question is posted to receive your ballot!
Source: Shared