Poll: Would you have a wedding bouncy castle?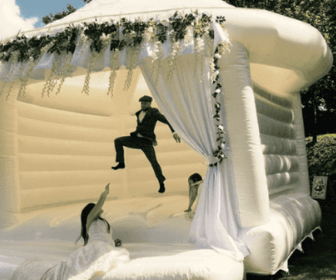 You may be used to seeing bouncy castles at birthday parties and carnivals, but how about at a wedding?
Wedding bouncy castles are the latest wedding trend. These white bouncy castles are designed for the guests to have a good time and bounce it out, not to mention fun photo ops.
Would you have a bouncy castle at your wedding?
Source: Shared