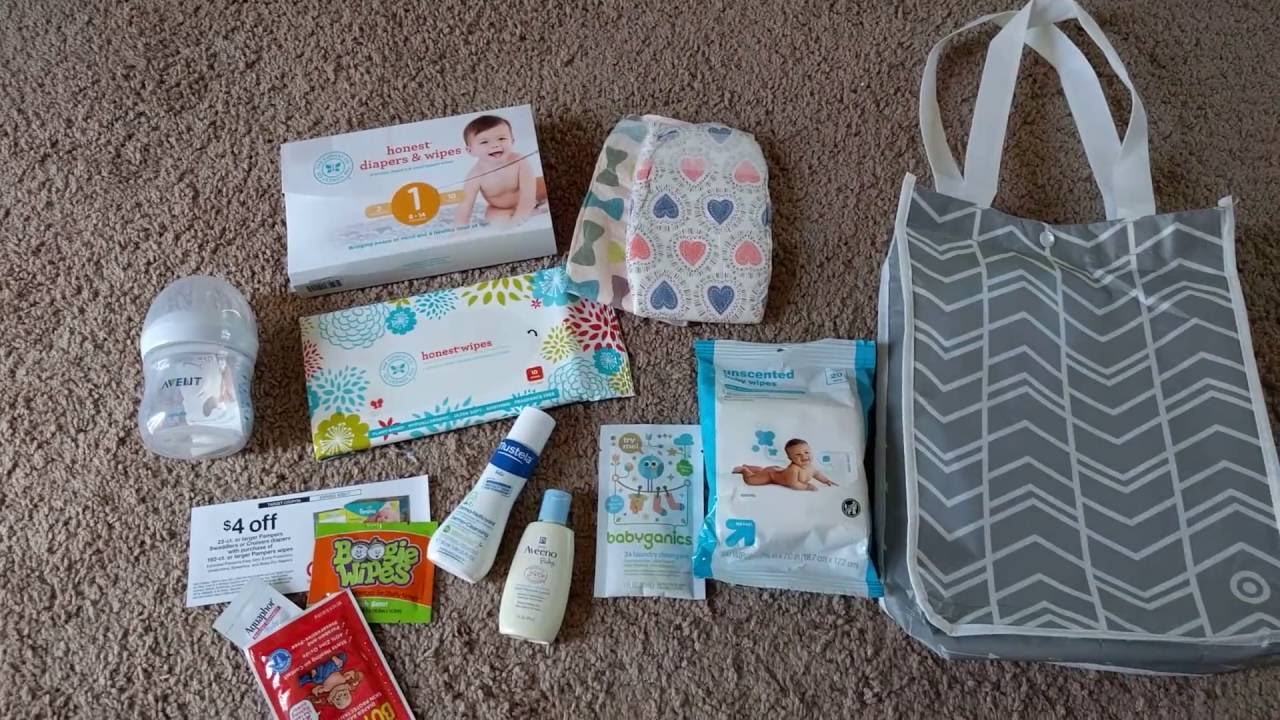 Share With Friends
Free baby samples are some of the most common and available free sample offers online.
Having babies and raising children is so rewarding but the costs can rise so fast and it can become so expensive. Any opportunity to get free baby products, samples, and coupons is great in our books.
Many major retailers will offer a free welcome box for new parents who register to start a baby registry with the retailer. Starting a registry is free and you'll get free products as a thank you for joining. Many expectant parents already need to start registries to help friends and family pick out gifts for baby showers, parties, or just to say congratulations. So just by doing something most expectant parents are already doing, you'll enjoy freebies!
These registry baby boxes generally include a wide range of free samples. There are often free diapers and wipes, free food samples, pacifiers, informational booklets, and generally plenty of baby coupons you can redeem for savings on food, formula, clothes, and so much more.
Major retailers, including Amazon, are eager for your business and will try and persuade you with a free gift offer! Sometimes the box will be shipped right to your house, but you'll often need to go into your closest location to pick it up.
Major diaper companies often hand out free diapers and wipes for consumers to test. Major brands like Huggies will offer free diapers and/or wipes as a thank you for joining their rewards and/or loyalty programs. If you're a frequent buyer of that brand's products, you can often earn points on your purchases that you can redeem for rewards. These sample packs often include a few diapers.
There are plenty of baby food and formula samples available online, both from big and small brands. Major brands like Enfamil offer samples of their formulas or nutritional supplements for either infants and/or toddlers. Smaller baby food brands also offer freebies to try and gain potential customers.
When it comes to food and formula offers, you'll often need to fill in your shipping and contact information to receive your freebies by mail. There are times that brands will mail or email you a coupon which you can redeem in-store for the product. Try before you buy is always best, so try out some new food and see how your child likes it.
Besides food and diapers, there are plenty of other great offers online. Often, government agencies and organizations will offer free children's books. You can often choose to have the physical copies of the books mailed to you, or you can choose to download them to your device or print them out to assemble at home.
It's never too early to begin reading to a baby. Reading to your children is crucial and helps their early childhood development, but why pay for books? We are always posting the best free books/eBooks available online.
Other brands will offer freebies of miscellaneous baby items, including soap, bubble bath, lotion, and others. Jessica Alba's The Honest Company offers a free trial of their baby items in a sample box and you only need to pay the shipping costs.


Like other freebies, the best way to get the very best free baby stuff is by checking Freebies.com.
We search the web daily to find the best baby freebies we can find and post them here for our members to enjoy. We personally research and verify the validity of the offers we find to ensure all offers are legitimate and secure. All our members can enjoy peace of mind knowing they are getting the very best free baby items available in stores and online.
Did you know that in the past we've given away free baby gift baskets as prizes in our exclusive Members Only Draws? Anytime you see this draw, you can enter using your earned points for your chance to win. This draw always goes fast, so when you'll see it you'll want to enter right away.
Enjoy your free stuff by mail!
Click
Share With Friends