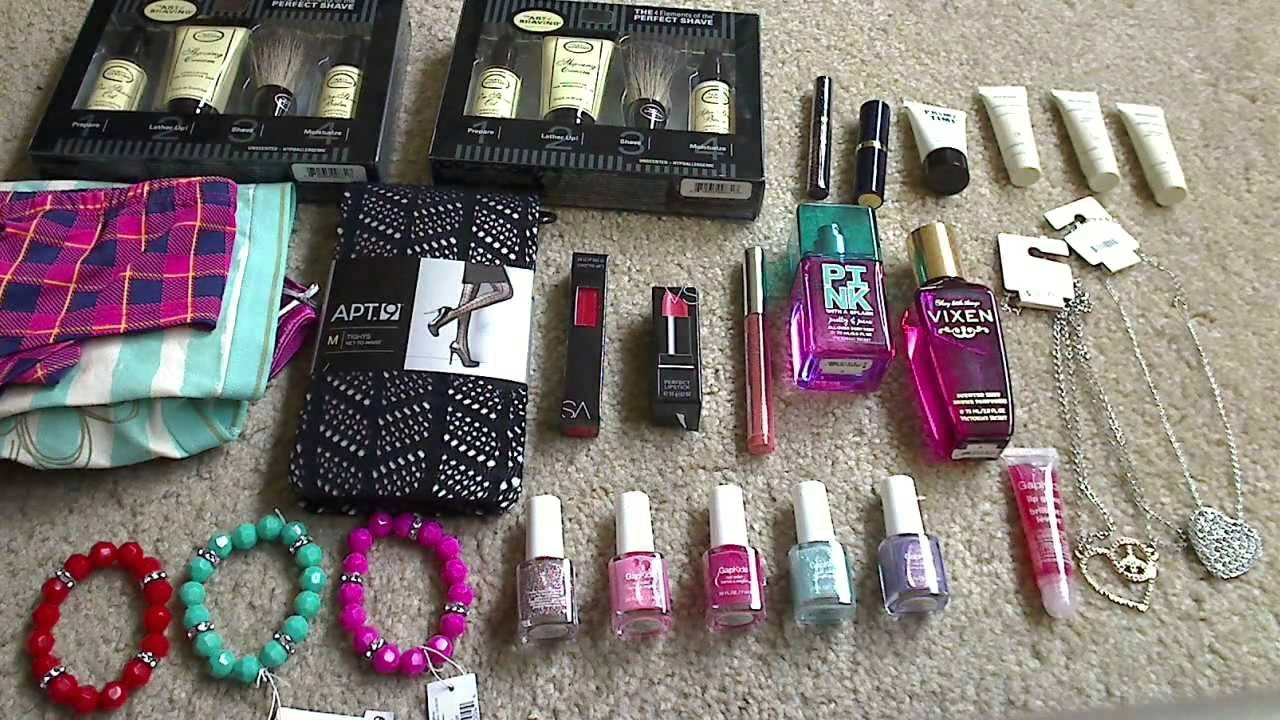 Share With Friends
Have you ever wondered how some people are able to find free beauty samples?
Wonder no more! Here are our best methods and tricks to getting those free products, so you will never miss out on the best free samples.
Free makeup samples and skincare products are some of the most common freebies we find online and love sharing with our members.
Common samples will be of perfume, shampoo, conditioner, and skincare products. We've also found plenty of foundation, lipstick, and mascara samples available online. These products are generally available in smaller, sampler sizes but are sometimes available in the full sized versions.
Beauty product samples generally go very fast, and may only be live for a few days. So if you see a great one posted, claim it right away!
Often newer or smaller brands will offer free samples to raise awareness of their brand/new products they have released. With these offers, you get to try out new products and new brands and see how you enjoy their products.
However, it's not only smaller brands that offer samples.
Major global brands like L'Oreal, John Frieda, Garnier, Olay, and even luxury brands like Kat Von D and Clinique give out free products to customers across the world.
One way to get these products is by mail. Many brands will have sign-ups forms to fill out on their offer pages, where you can fill in your shipping and contact information. This is the simplest way to get freebies for all parties involved. They get your shipping information you don't need to to leave the comfort of your home!
Another way to claim these products in store. Often, brands like Clinique and L'Occitane will offer free gifts in stores. This might be at beauty counters at department stores or retail boutiques. With these offers, you'll either bring in a coupon or voucher, or mention an offer to get a free sample or gift. There are often strict end dates to these promotions and samples will go fast.
Many major brands, including Clinique and Lancôme, will offer deluxe samples of their products just for going in to get product or skincare consultations. We've seen both makeup and complimentary cleanser samples offered.
Similar to the smaller brands, these big brands often run these freebie promotions to promote new products.
Free perfume samples are some of the most common beauty freebies we find. Major perfume brands like Yves Saint Laurent, Thierry Mugler, and Paco Rabanne will offer free fragrance samples online and sometimes in stores.
Many times these major brands will offer these samples to consumers across the world. Often, all you need to do is fill in your shipping and contact in on a request form but sometimes brands will offer these fragrance samples at retail stores.
One of the most common methods to get free beauty products is through a gift with purchase giveaway. Major brands like Clinique, Lancôme, L'Occitane, Clarins, Yves Saint Laurent, and Vichy consistently offer free samples when you make a purchase.
Many companies will automatically offer 3 samples when you make a purchase on their site. However, these brands often run promotions where you can get a free gift based on a minimum purchase. These gifts with purchase are often multi-product gifts that include 4-8 deluxe samples and come with a free makeup bag or pouch.
Luxurious gifts with purchase can be found on the brand sites and also at the brand's beauty counter at a major department store.
The easiest and most reliable way to get the very best free beauty products is by checking Freebies.com. We are constantly searching the web to find the best free makeup, skincare, and fragrance products. Whether it's completely free or a gift with purchase offer, we're posting it here for you to enjoy.
We find these kinds of offers multiple times a week!
Plus, check our Members Only Draws page for our giveaways. We often give away free MAC makeup as one of our prizes. This method of getting free makeup is not known to most, only Freebies.com members have the chance to win those prizes!
Keeping checking our site daily to see what freebies we find next!
Click
Share With Friends