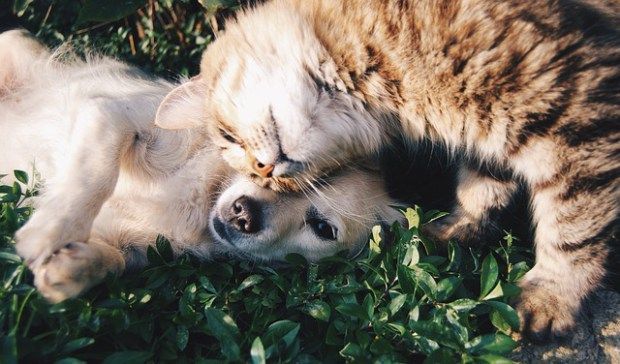 Share With Friends
Calling all pet owners!
Free pet samples are some of the most common free sample offers available online. Along with free beauty samples, birthday freebies, and free baby samples, pet products are common products on the freebie scene.
Pet owners know that our furry friends are like family, and that means they deserve freebies too! That's why we're always hunting down the very best pet giveaways to share with our members.
Both big name brands and smaller pet supply companies offer free pet samples online and in-stores that are yours for the taking!
Most pet samples available are for dogs and cats, however sometimes you might find free bird food or similar products.
We've posted offers for free cat litter, dog food samples, cat food samples, pet toys, free pet events, dog bandanas, and others.
The most common freebies we find are for food samples. A very common way of fulfilling these samples is through a mailed or emailed coupon you can redeem in-store for a free bag or can of pet food.
However, some companies will send mailed samples of their food right to your house. The company may send a small sampler pack of their food or even a free can of wet food. For example, Purina is known to send individual samples of their Purina cat food or dog treat samples right to people's homes. These are the best because you just need to fill out the form and await your free stuff by mail.
Whether big or small, pet supply companies are always trying to convince consumers to switch to their food and are happy to offer samples to convince you. We believe try before you buy is always best, and is a great way to explore new products.
Pet treats are also common freebies available online, for both cats and dogs. Major brands like Purina and Whiskas periodically offer these products. Like with the food, you may get one or a few sent right to your address. Due to smaller products and packaging, these are easier to ship.
Free pet toys/accessories are also sometimes available online. In the past we've posted offers for toys and free dog bandanas. Toys can keep pets engaged and happy for a long time, and what could be better than getting them free? While much less common than food, there are out there.
We've even seen sample offers for other essentials like free training pads, these offers are more rare and are harder to find. So when we post those offers, you need to claim them quick!
Did you know Freebies.com sometimes gives out free pet products as one of our exclusive prizes for our members?
In the past, we've posted Members Only Draws for PetSmart gift cards! Next time we post one as prize draw, enter for your chance to win by using your earned points. They go fast though - when you see a draw for a gift card that good you'll want to enter right away.
As with all other free products, the best way to get these is by checking Freebies.com! We are always on the lookout for the best, newest, and legitimate free pet samples and posting them for our members to enjoy. We vet (no pun intended!) and verify every single one of the offers that we post so you can rest easy knowing you're getting great, quality, freebies.
Keep checking back to see what great offers we find next, and let your friends know about Freebies.com so their pets can enjoy some great products too!
Click
Share With Friends