Win a Free Electric Trike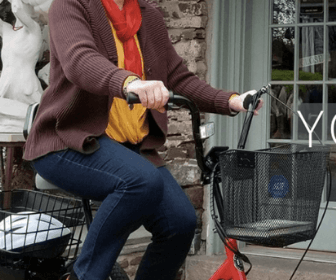 Share With Friends
Date: Apr 10th, 2019
What a unique prize draw!
Liberty Trike is giving away 1 electric trike, enter now for your chance to win!
This trike is valued at $1,498 USD and you could be the lucky winner.
Simply fill in your name and email to enter the giveaway.
This draw closes on April 30th, 2019, so enter now while you have the chance.
An electric trike is a hip mobility scooter to help anyone with mobility issues get around easier.
But this trike is more than just an ordinary mobility scooter, it is hip, unique, and uses active mobility for a healthier you. Have confidence in its power and life thanks to its long-lasting lithium battery.
Want more freebies? Check out our Free Samples Page.
If you love free stuff, why not try a hand at winning some prizes! Don't forget to check out our Exclusive Giveaway Prize Draws, you can use your ballots for your chance to win great stuff!
Good luck and enjoy!