Earn Cash with SurveyMonster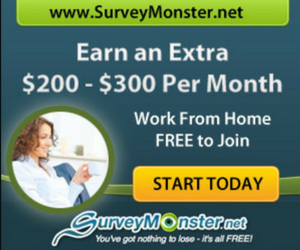 Share With Friends
Date: Apr 24th, 2019
Make some extra cash any time you want with free paid online surveys.
SurveyMonster is free! Take quick rewards surveys and get major rewards and cash.
Simply register for a free SurveyMonster account. Register for any surveys you are interested in. Register for free and you will have the opportunity to earn rewards for participating in online surveys.
SurveyMonster gives you the opportunity to do quick rewards surveys. It's a winning situation for everyone involved. Start earning rewards today; head over to their site and register now!