Financial Help for Families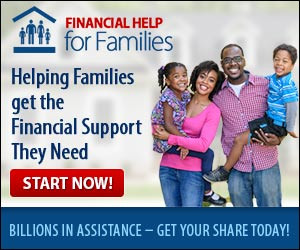 Share With Friends
Date: Jun 29th, 2018
Financial Help for Families is an amazing resource that helps families get the financial support they need.
Their service helps families find assistance for: low-income housing, building credit, food stamps, education opportunities, medical assistance, and grant money.
It's so easy to get started, simply provide your email address and they'll help you find information on your state benefit and assistance program.
They'll also help you find assistance programs from the federal government, private organizations, and other different programs that are often challenging to find.
This service has helped families receive billions in assistance.
Start today and see the difference Financial Help for Families can make for you!