Find Assisted Living For Your Parent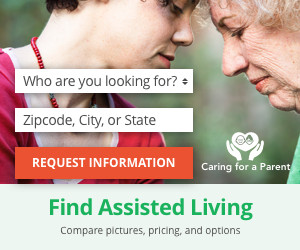 Share With Friends
Date: Aug 25th, 2018
Do you or a loved one need assisted living facilities?
Using Caring for a Parent and find the best assisted living facilities in your area.
You can compare options through their comprehensive directory, get pricing information, see pictures and learn about features and amenities, and you can read ratings and reviews from other families.
Start searching today and find the right fit for your family.