Food Recall: Kellogg's Honey Smacks Cereal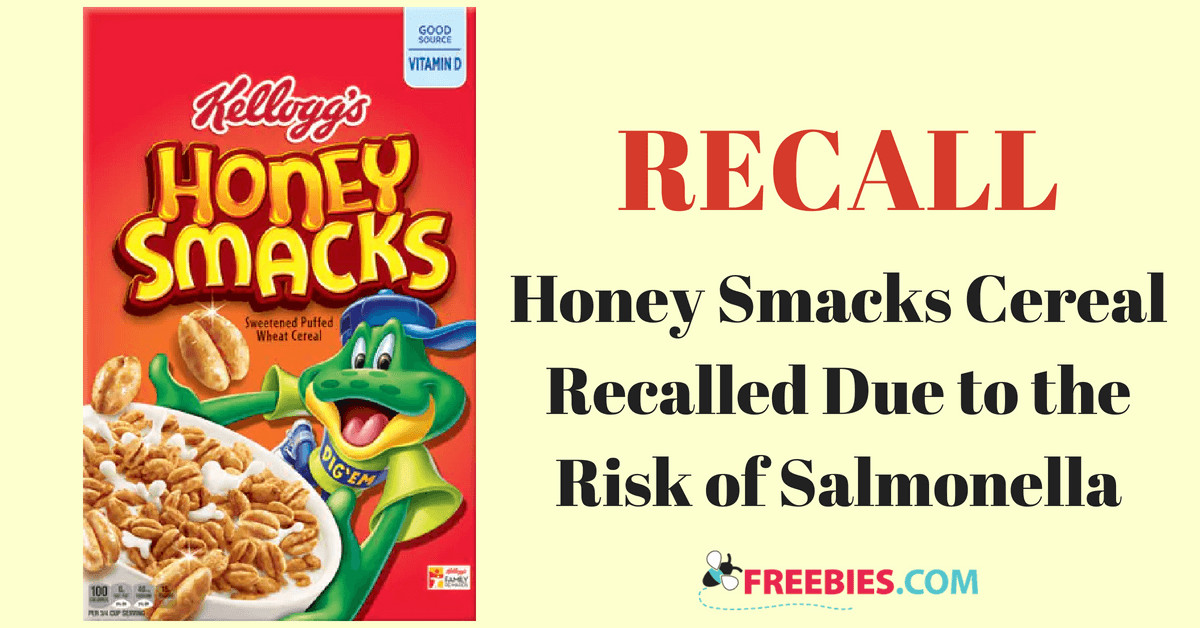 Share With Friends
Date: Jul 17th, 2018
According to the US Centers for Disease Control and Prevention, more than 27 people have gotten stick in a multistate outbreak of salmonella illness linked to the recalled Honey Smacks cereal.
This has brought the total number of illnesses to 100 people since March, but the outbreak was only announced in June.
The first cases in the outbreak began on March 3rd of this year, and the most recent individuals affected began feeling sick on July 2nd.
If you have this cereal, dispose of it immediately. Click the image to learn more about the recall.
If you think you have become sick from consuming a recalled product, call your doctor.
Foods contaminated with salmonella may not look or smell bad/spoiled, but they can still make you very sick. In fact, young children, pregnant women, the elderly, and those with weakened immune systems can contract serious and sometimes deadly infections.
Share this recall with your friends and family to spread awareness.