Get Paid to Try Products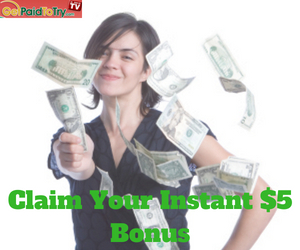 Share With Friends
Date: Aug 23rd, 2018
Signup with GetPaidToTry & receive an instant $5 bonus, with the chance to earn another $20 - instantly!
Discover new offers & deals in your inbox everyday! From paid surveys to cashback, trial offers, sweepstakes and more!

Complete their short sign up form and you will be able to start receiving offers that can help you discover money opportunities that you didn't know!