Save Money on Health Insurance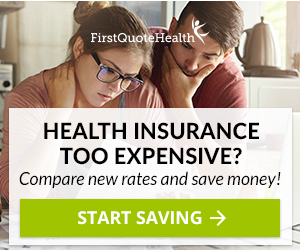 Share With Friends
Date: Aug 1st, 2018
We all know how costly healthcare can be.
That's why First Quote Health wants to help you save money as you get the quality care you need through health insurance!
Don't overpay for health insurance. First Quote Health can find you the best plan tailored to your needs.
It's easy - just follow the link and enter your zip code, they'll do the rest!