Learn How to Make More Money!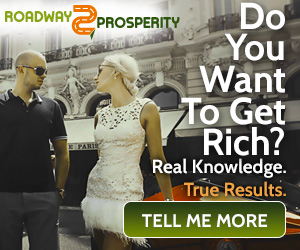 Share With Friends
Date: Jul 28th, 2018
Get the tools and techniques that lead to success with Roadway 2 Prosperity.
When you sign up for the Roadway 2 Prosperity's newsletter, you'll get weekly articles related to finance and tips on how to gauge your next investment opportunity.
It doesn't matter if you're already rich or just starting your investment journey. The Roadway 2 Prosperity will empower you to navigate the world around you while learning how to make more money.
Moreover, the "Straight Talk" articles will be featured in your newsletter where you'll find more special offers and business opportunities. Sign up today!