Lemon Dill Pan Fried Salmon
Ratings & Reviews
---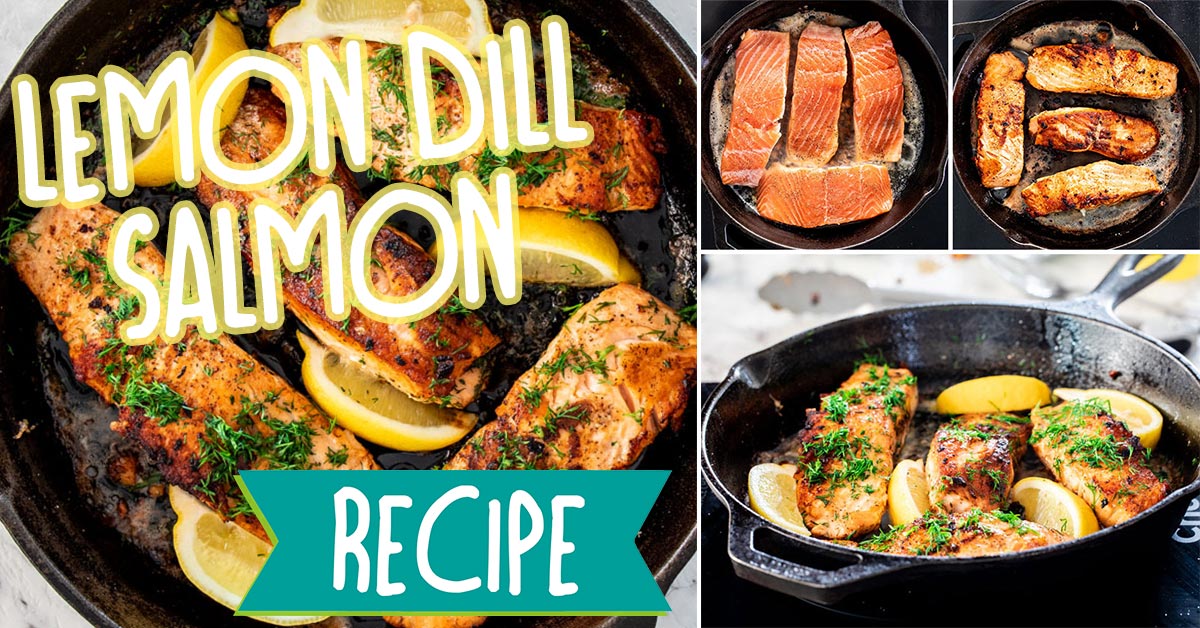 PREP TIME

COOKING TIME

Total Time

Ingredients
1 lb salmon skinless, cut into 4 fillets
2 tbsp olive oil
1 tbsp butter
1/4 tsp salt or to taste
1/2 tsp pepper or to taste
2 tbsp lemon juice freshly squeezed
2 tbsp dill fresh, chopped

Instructions
Take out the salmon fillet 15 minutes prior to cooking. Pat dry the salmon fillets using a paper towel or a clean dish towel. This will prevent them from sticking to the skillet.
Heat a skillet over medium-high heat. Use a cast iron skillet or a stainless steel skillet. Add the olive oil and butter and heat until butter melts and starts to bubble. Make sure the oil and butter coats the entire surface of the skillet.
Season the salmon with salt and pepper just before adding to the hot skillet, then add the fillets to the pan. If using fillets with skin, place skin-side down first. I usually can add all 4 fillets at once and my skillet is 10 1/4 inches in diameter.
Cook the fillets for about 6 to 7 minutes for the first side. The first side takes the longest to cook. As the fish cooks you'll notice the color of the fillet will begin to lighten, starting at the bottom.
Flip the fillets and cook for an additional 3 minutes on the other side. When you try to flip the fillets if they don't release easily, cook for another minute until they release. The salmon is done cooking when it looks opaque. Remove from heat.
Sprinkle the salmon with the freshly squeezed lemon juice and garnish with lots of dill.
Serve immediately.