Free Glow Baby Glow Sheet Mask
November 7, 2023, BY Liliana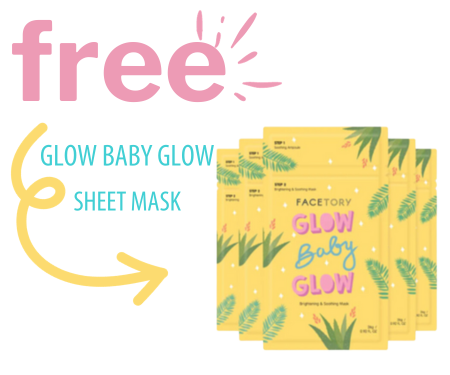 Register for a Free Glow Baby Glow Sheet Mask from Facetory
Are you ready to add a radiant glow to your skincare routine without spending a dime? We've got great news! Facetory is offering a chance to receive a free sample of their Glow Baby Glow Sheet Mask, and this blog post will guide you on how to register for this fantastic opportunity. So, let's dive into the details and brighten up your skincare regimen!
Facetory is giving away these coveted sheet masks, and here's how you can register to get yours:
Visit the Facetory Website: Start by visiting the Facetory website to access the form for your free Glow Baby Glow Sheet Mask. You'll need to provide your information to claim this skincare delight.
Fill Out the Form: Once on the Facetory website, locate the form for the Glow Baby Glow Sheet Mask sample.


You'll need to provide your necessary details, including your name and mailing address.
Submit Your Request: After filling out the form, submit your request. Facetory will process your information and arrange to send your free sheet mask sample.
Achieving a radiant, glowing complexion has never been easier, especially when you have the opportunity to receive a free Sheet Mask from Facetory. It's crucial to emphasize that it's not our website giving away this product; we're here to help you understand how to register for this freebie.
By following the simple steps mentioned above, you can soon enjoy the benefits of this luxurious skincare treat. So, don't miss out on this fantastic offer and take the first step toward a brighter, more beautiful you. Register now and let your skin glow with Facetory's Glow Baby Glow Sheet Mask!
Want more free stuff? Check out our Free Samples Page