Get A Free Hibiscus Rose Tea
October 25, 2023, BY Emma Craig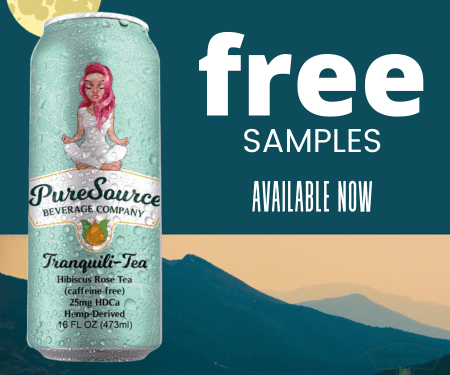 Sip and Delight: How to Score a Free Hibiscus Rose Tea from Pure Source Beverage Co.
I've stumbled upon something delightful and couldn't wait to spill the tea (pun intended!). It's all about Pure Source Beverage Co.'s Hibiscus Rose Tea, and guess what? You can snag a free 16oz sample! No catch, just pure sipping joy.
Picture this: a perfect blend of sweet and tart flavors dancing on your taste buds. That's the magic of Pure Source Beverage Co.'s Hibiscus Rose Tea.

The best part? It's yours for the taking with a simple form on their website.
How to Get Your Free Sip of Bliss:
Head over to the page linked below.
Fill out a quick form.
Await your 16oz sample of the divine Hibiscus Rose Tea.
Why settle for ordinary when you can have extraordinary tea crafted from the finest ingredients? This isn't about me or my site handing out samples—it's about sharing the love for a fantastic find.
Why Choose Free Hibiscus Rose Tea?
The answer is in the first sip. It's not just a tea; it's an experience. Pure Source Beverage Co. ensures only the highest quality ingredients, promising a rich and satisfying taste that'll keep you reaching for more.
But here's the scoop: this offer won't last forever. It's only available while supplies last, so don't miss out on your chance to elevate your tea game.
Want more free stuff? Check out our Free Samples Page
So, there you have it—an easy, breezy guide to claiming your free Hibiscus Rose Tea. No strings attached, just a cup full of joy.