M&M'S Caramel Cold Brew Sample
November 8, 2023, BY Emma Craig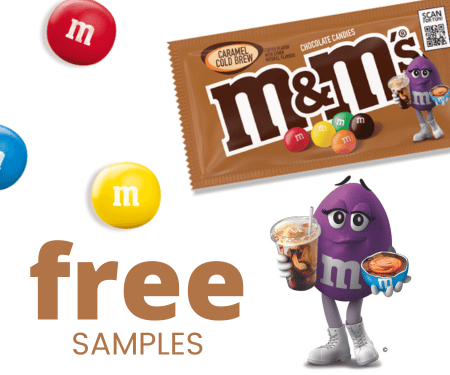 Sweet Sips and Chocolate Bliss: Dive into the World of M&M'S Caramel Cold Brew!
Calling all flavor enthusiasts! Target has a treat brewing that's bound to tickle your taste buds—introducing the new M&M'S Caramel Cold Brew. Picture this: a seamless blend of smooth, robust coffee flavor dancing with sweet, chewy caramel. All of this goodness is embraced by the classic M&M'S milk chocolate and wrapped in that iconic, colorful candy shell.
Now, before you ask, no, this isn't a dream. It's a delectable reality brought to you by the generous folks behind M&M'S.

And the best part? You can snag a complimentary sample! So, how does one get their hands on this delightful duo of coffee and caramel goodness? Head to page linked below, where the magic happens, and apply to treat yourself to a sample on the house—courtesy of M&M'S.
Ever wondered what happens when coffee meets caramel in M&M's? Find out by applying for this sample from Target. This delicious opportunity won't last forever, so don't miss out!
Want more free stuff? Check out our Free Samples Page